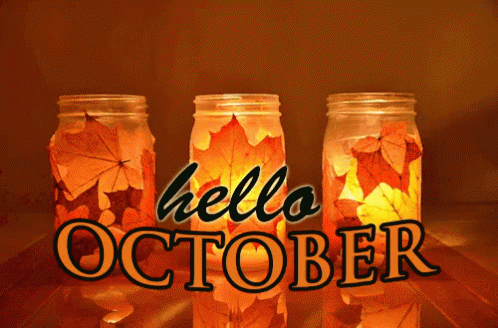 Can you believe we made it to October? And we finished our first book in both British Literature and Freshman English! It has been a journey so far, and we are moving into our next adventures soon.
For both courses, we are spending the week completing final assessments and discussing our respective novels.
It is always important to ask ourselves at the end of a unit, what skills and knowledge are we taking away from this unit?
Please, reach out if you have any questions, comments, or concerns! I am here to help you!
Heads up on Next Week:
Next Wednesday is the PSAT 8/9. This is a low risk assessment but it is created for your grade level! If you have any questions feel free to ask. Be sure to read the announcement from Mr. Mendez about how you will be released early that day!
I will be out of the classroom next Thursday and Friday! Due to the change in our school schedule, and my pre-made plans of being in a wedding next weekend, things will be sorted early and you will have clear expectations. I am aware that some students may be in the same pickle I am in, and so all work that will be set for next Thursday and Friday, will be work that can be completed from anywhere!
---
Freshmen, you are taking a multiple choice test on Monday and will use the rest of the week to respond to a prompt of their choice to show your understanding of the novel Of Mice and Men. You will finish the essay over the weekend and submit it to Google Classroom by 11:59pm on Sunday October 7th.
Your spelling this week will not include a pre-test! You will still have a test on day 4 this week, but it is your job to gather the words, practice them, and complete your regular weekly homework. The test will be set up the same as last week. Here are the words:
bulletin
calendar
category
changeable
characteristic
chemistry
circumstance
civilization
cocoon
commencement
ALSO: Don't forget to bring your independent reading book to class each day – you will have time each day to read!
---
Seniors, this week you will spend the first two days responding to an on-demand writing prompt about Winston and the choices that he made throughout 1984. Your goal is to write this in class! There should be no take away work – but we will see what happens.
Depending on your progress in the first two days, we will spend a day or two on a mini unit to discuss theme and to begin preparing for our first play! More to come on this as the week goes along!
---
---