Phew! We survived Week 2!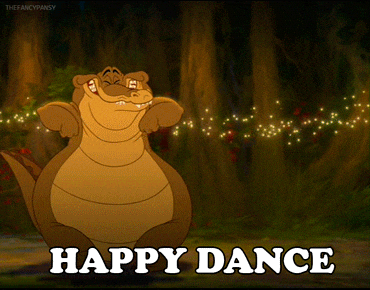 Here's what's on deck for the week:
9th Grade
Day 1:
We will complete our first cycle of spelling assessments on Monday. Don't forget to study for your spelling test this weekend. You can find PDF's of the spelling practice sheets on Google Classroom. After you finish your test, we will begin working on the next list of spelling words. This weeks observation will be to notice and use vowel patterns that appear in multi-syllable words: -tion.
Once we are done with spelling, we will move forward with our short story unit and look at theme and character development. For homework, you will need to finish taking the notes. The powerpoint will be posted on Google Classroom on Monday morning.
Day 2 & 3: We will continue our study of theme and character development and practice our skills on days 2 & 3 this week. There will be a variety of practices and we will look at some new short stories! Your homework will be determined as we roll through the days.
Day 4: We will end our week by going to the library and picking up our independent reading books for the first quarter. The genre for the quarter will be fantasy/science fiction to go along with our reading of A Midsummer Night's Dream by William Shakespeare. The book must be a minimum of 200 pages. For this quarter, there will be graphic novels allowed for independent reading.
If you have a book that you are already reading, you will still need to pick a new book for this assignment. If you have a book at home or on your e-reader, you must show it to me in class on Day 4. Otherwise, you will need to pick a book from the library. I am giving you multiple days notice to bring it with you to class. There is not an excuse for not having a book if you plan to bring one from home.
Your homework will be to prepare for your spelling test on Monday! Don't forget to complete the practices to practice.
Heads up: Next week on Day 3 (either 9/11 or 9/12) you will have a summative assessment on short story elements, theme, & character development. 
AP Seminar
Monday: We will return to our Amy Cuddy video on body language to start the week. We will also discuss your summaries that you completed for homework over the weekend. In addition, we will talk about presentation goals and start our first round of writing conferences.
If you want to re-write your summer reading assessment, you will need to do this no later than Friday, September 13th.
Your homework will be to review notes and prepare for your summative assessment on summary skills and writing about source credibility. I will provide you with a nonfiction text that you will need to summarize and create an introduction to your writing where you discuss the credibility of the source based on the information provided for you. This will be a summative assessment.
Tuesday: It's a summative assessment day! You will have the whole class period to work on the summative assessment. If you finish early, you may begin your homework of reading Chapter 4 of the textbook.
Thursday: We are moving into our next unit by exploring the Rights of a Child. We will explore the UNICEF website and the United Nation goals and discuss which UN goals is most important when looking at the Rights of a Child. You will continue doing research for homework to prepare for a silent debate on Friday!
Friday: Time to debate! Get your discussion and questioning caps on! For homework you will need to reflect on your debate and write up what goal you think is most important when looking at the Rights of a Child. You will also need to read the Introduction and Chapter 1 of the textbook over the weekend.
Please note: I do my best to get all AP Seminar readings printed before the week begins. If you need/want to get your reading ahead, don't hesitate to ask!