We are down to the final days before we leave for the winter holiday break! This includes our Thanksgiving break!
This week, our schedule will be a little different. But, you will meet each class twice. I am not 100% sure on the times, but, here is our schedule:
| | | |
| --- | --- | --- |
| MONDAY | TUESDAY | WEDNESDAY |
| A | Assembly | E |
| B | G | F |
| Break | A | Break |
| C | B | Panther Time |
| D | C | G |
| Lunch | D | Lunch |
| E | | Thanksgiving Break |
| F | | |
English 9:
Your week is starting off with your independent reading assessment due on Monday! Directions are on Google Classroom. Be sure to double-check the directions!
We will finish watching Romeo and Juliet and then we will be brainstorming your midterm essay so that you can start writing it when we return!
AP Seminar:
You will continue to work on your IWA! Your outline is due by Wednesday evening. Your directions are on Google Classroom.
Now, what about when we return from Thanksgiving?
December 2nd, 3rd, and 4th will be "regular" class days! Both AP Seminar and English 9 will be working on your essays. December 5th is a review day. We will be doing peer reviews in both AP Seminar and English 9. Then, December 6th will be a full Pather Time day.
English 9, your midterm essay is due Friday, December 6th by 11:59pm to Google Classroom. There will NOT be a sit-down exam.
AP Seminar, your presentation date is still to be determined (either 11AM on the 10th or 8AM on the 12th), but your final essay is due December 13th by 11:59pm to Google Classroom. Remember, the essay is a quarter three grade.
All grades will be updated by 10am on December 13th!
And then…we will be on Winter Break!!!!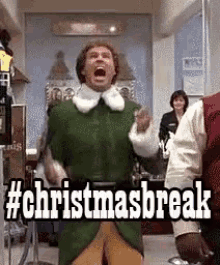 This is the time to be asking questions and checking your time management. Make sure you are aware of what time your exams are at/due. Ask for help if you need it or want extra support. THAT is why we are here!